Preferred Yachts' Display Center
Dozens of Brokerage Yachts, All in One Place
Stop By Our Unique Floating Office and Say Hi
Stop in to see our selection of high quality Brokerage Yachts at our Display Center.
Can't visit in-person? Check out our 3D Virtual Tours. It's the next best thing to stepping aboard.
We have the yachts you are looking for! There really isn't anything quite like touring a yacht in-person. Engage all your senses as you walk through any of our Brokerage Yachts currently on display. One of our Expert Professional Sales Team Brokers will be with you to answer all your questions and demonstrate key features of each offering.
Preferred Yachts' On-line Yacht Show!
Our Virtual Tours allow you to take a more intimate tour of an available yacht that is in our Brokerage Display Area. It's the next best thing to actually stepping aboard. For a more amazing 3-Dimensional Immersive Experience, we recommend using inexpensive virtual goggles, you'll feel like you are actually walking through the yacht.
How to Buy a Yacht in Florida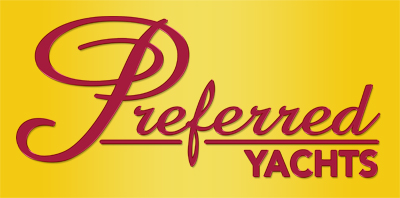 The Preferred Yachts Difference
We are full time professional yacht brokers, with a real office, in a real marina with real listings and a sincere passion to help our clients realize their boating dreams. Preferred Yachts is committed to the highest level of ethical, professional and knowledgeable representation for our clients.
Our Team is Awesome at Listings and Sales
Our membership in The IYBA s your assurance of professional and ethical representation as well as fair and standardized Listing and Selling Agreements. Through IYBA, We have a cooperative relationship with the best brokers in the business in order to find a buyer for your yacht or to find your next one.
Connect with Preferred Yachts